Our ORDIT Instructor Trainers
Chelsea Driving School is proud to have amongst 4 of the best Trainers in the UK working alongside Our Team.
Chris, Mick, Phil & Juan are extremely passionate about driving and between them have just about covered and completed every course there is on offer during their time in this profession.
They are 100% behind the DVSA'S MISSION STATEMENT:
'SAFE DRIVING FOR LIFE'
Here are their introductions to you:
---
Hi,
My name is Chris
I am proud to be asked to be involved with Chelsea Driving School. I hold triple DVSA Ordit registration (Offical Register of Driver Instructor Trainers) and also help Clapham Driving School with training. I hold many qualifications including a B-Tec levels 3 & 4 in Driver Coaching & Education, PTTLS, and various advanced driving courses.
I am dedicated towards driving, Risk & Safety are my big issues and I have been in this game for 22years now. I regularly update my CPD. I feel I am a team player and I want to help you achieve your goals.
---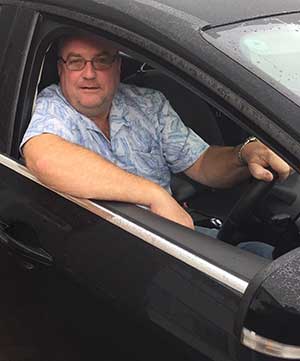 Hi,
My name is Mick
I am a grade A DVSA approved ADI I am ORDIT and Fleet registered ADI holding ROSPA gold advanced driving qualification with DIA advanced driving qualification at Elite level.
I also hold PTTLS teaching qualification in presentation skills and I am a Fleet trainer /coach for ROSPA / Auto-motional/ driving monitor and DVSA approved driving Examiner for ROSPA and the DIA and the Blue Lamp Trust.
I am passionate about my listed roles and I enjoy helping people achieve there goals I have over thirty years of teaching coaching in a variety of roles.
Our Trainers work on a 'PAY AS YOU GO' * basis, so there is NO BIG LUMP SUM to pay upfront.
*T&C's Apply
Instructor TRAINING AREAS NEAR appropriate TEST CENTRES
LONDON
Various parts of London to be arranged as required.
ALSO
Banstead, Carshalton, Chessington, Crawley, Coulsdon, Croydon, Dorking, Godalming, Godstone, Guildford, Reigate, SevenOaks, Tolworth and Wallington
---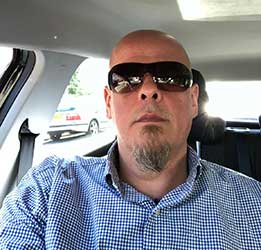 Hi
My name is Juan.
I am very pleased to be involved with Chelsea Driving School.
I have trained with a leading National school and am ORDIT registered.
---
PLEASE SEE OUR COURSES PAGE FOR DRIVING INSTRUCTOR TRAINING IN LONDON