WELCOME TO CHELSEA DRIVING SCHOOL
Proud to be Sponsored by Mini Berry Heathrow5>
WHAT YOU WANT
Just turned 17 and looking to learn to drive and take driving lessons in London, Surrey or Sussex in order to secure a driving licence for the first time?
Tried driving before but gave up and are now looking to give it another go with a new driving instructor in London, Surrey or Sussex?
Or do you have a licence but are new to driving in this part of town and looking for some refresher lessons?
Perhaps you are an experienced driver from overseas simply looking to pass the driving test and obtain a UK driving licence in London, Surrey or Sussex through driving tuition tailored for driving tests in the area?
Or you are looking for Automatic driving lessons in London, Surrey or Sussex?
Do you specifically require a female driving instructor in London, Surrey or Sussex?
Need to pass the driving test within a short period of time for work or travel reasons and are looking for an intensive driving course in London, Surrey or Sussex?
Maybe you are looking for specialist driver training in London, Surrey or Sussex in order to build on your existing experience through focused city, motorway or rural driver training or maybe a Driving Standards Agency 'Pass Plus' qualification?
Whatever your needs, Chelsea Driving School is a motoring school in London, Surrey and Sussex which specialises in offering tailored driving lessons in order to suit you.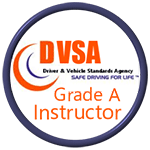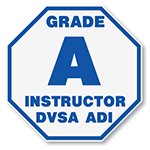 "Happy to sponsor EIFA International School London PTA fundraising gala - eifaschool.com"
WHAT WE OFFER
With driving instructors available in all areas of London, Surrey and Sussex, who are fully qualified. This means that some of our instructors are the best in the business and actually teach other driving instructors how to provide the basic lessons that most driving schools offer! So if you are looking to learn from some of the most highly skilled driving instructors in London, Surrey or Sussex and benefit from their experience directly, then Chelsea Driving School is for you. All of our instructors teach in a friendly, supportive, encouraging style and are experts in designing a bespoke learning experience to suit how you will benefit most from your hours behind the wheel.

Please see our 'Courses' page for more details of the different types of driving lessons in Chelsea and the surrounding areas we offer and our 'About Us' page to learn more about how we operate differently from other driving schools in the area.

Don't just take our word for it though, take a look at our 'Testimonials' page for some of the great feedback we get from pupils who have learnt to drive with us. We understand that every persons needs are different. Get in touch through any of the plethora of ways available (including 'Contact us' here) and we promise you will be dealing with one of our dedicated, friendly employees committed to making sure you receive the best customer service available - no outsourced call centres or centralised booking here!